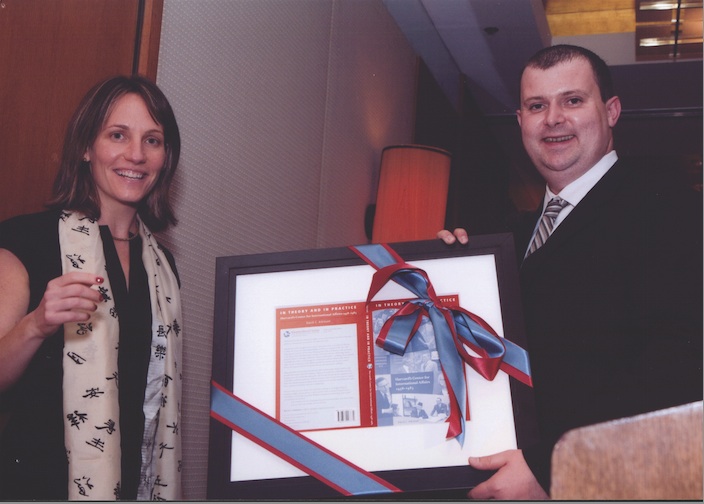 50th Anniversary Celebration
As part of its 50th anniversary celebration, the Weatherhead Center for International Affairs commissioned a historian (David Atkinson) to write a book about the Center's founding and mission to examine the intractable problems of perennial concern in the modern world.
The Center for International Affairs was founded at the height of the cold war, when military expenditures hovered—at least temporarily—at around 10% of U.S. gross domestic product. The year of the Center's founding, 1958, was a year consumed with fears of nuclear escalation.
The keynote speaker for the fiftieth anniversary celebration was Archbishop Emeritus Desmond Mpilo Tutu, whose opposition to apartheid, commitment to stopping AIDS, and dedication to peace distinguish him as one of the most significant social figures as well as humane individuals of our time.