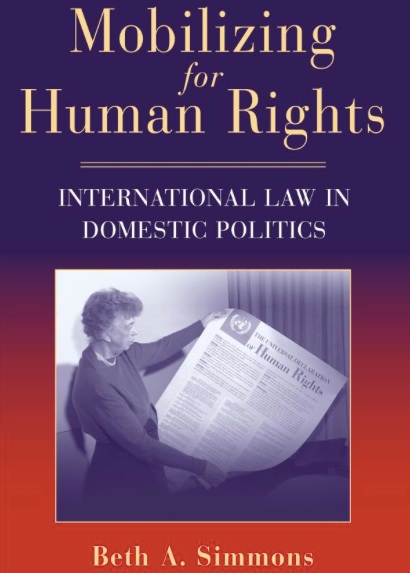 Mobilizing for Human Rights: International Law in Domestic Politics
Beth A. Simmons (Harvard University)
2010 winner of the American Political Science Association's Woodrow Wilson Award for the best book published in the United States on government, politics, or international affairs; the International Studies Association's Annual Best Book Award in the field of international studies; the Stein Rokkan Prize, awarded by the International Social Science Council and European Consortium for Political Research for a very substantial and original contribution in comparative social science research
This volume argues that international human rights law has made a positive contribution to the realization of human rights in much of the world. Although governments sometimes ratify human rights treaties, gambling that they will experience little pressure to comply with them, this is not typically the case.
Focusing on rights stakeholders rather than the United Nations or state pressure, Beth Simmons demonstrates through a combination of statistical analyses and case studies that the ratification of treaties leads to better rights practices on average. Simmons argues that international human rights law should get more practical and rhetorical support from the international community as a supplement to broader efforts to address conflict, development, and democratization.
I proofread the final page proofs for this 400-page book project. View more details about Mobilizing for Human Rights at Cambridge University Press.