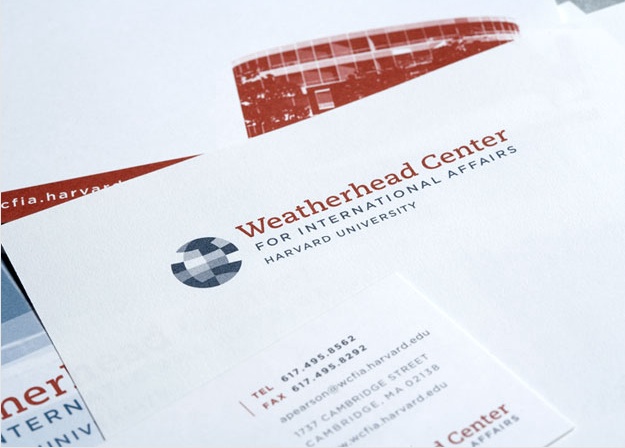 Re-Branding and Identity Project
I led a team of faculty, students, and staff from the Weatherhead Center for International Affairs at Harvard in a year-long process of working with a design firm to re-brand the Center's logo, identity, and publications. The research center's mission is to address the major political, economic, and social challenges facing the world.  The association with Harvard was prominent in the center's previous identity and the redesign retained that concept, adding a restyled and modernized globe icon to represent the Center's culture and place among an international community of scholars. The Center's newsletter, Centerpiece, and its letterhead and event posters were redesigned with the goal of creating clear, sophisticated publications with engaging graphics.
I hired Ciano Design for this project, found here.