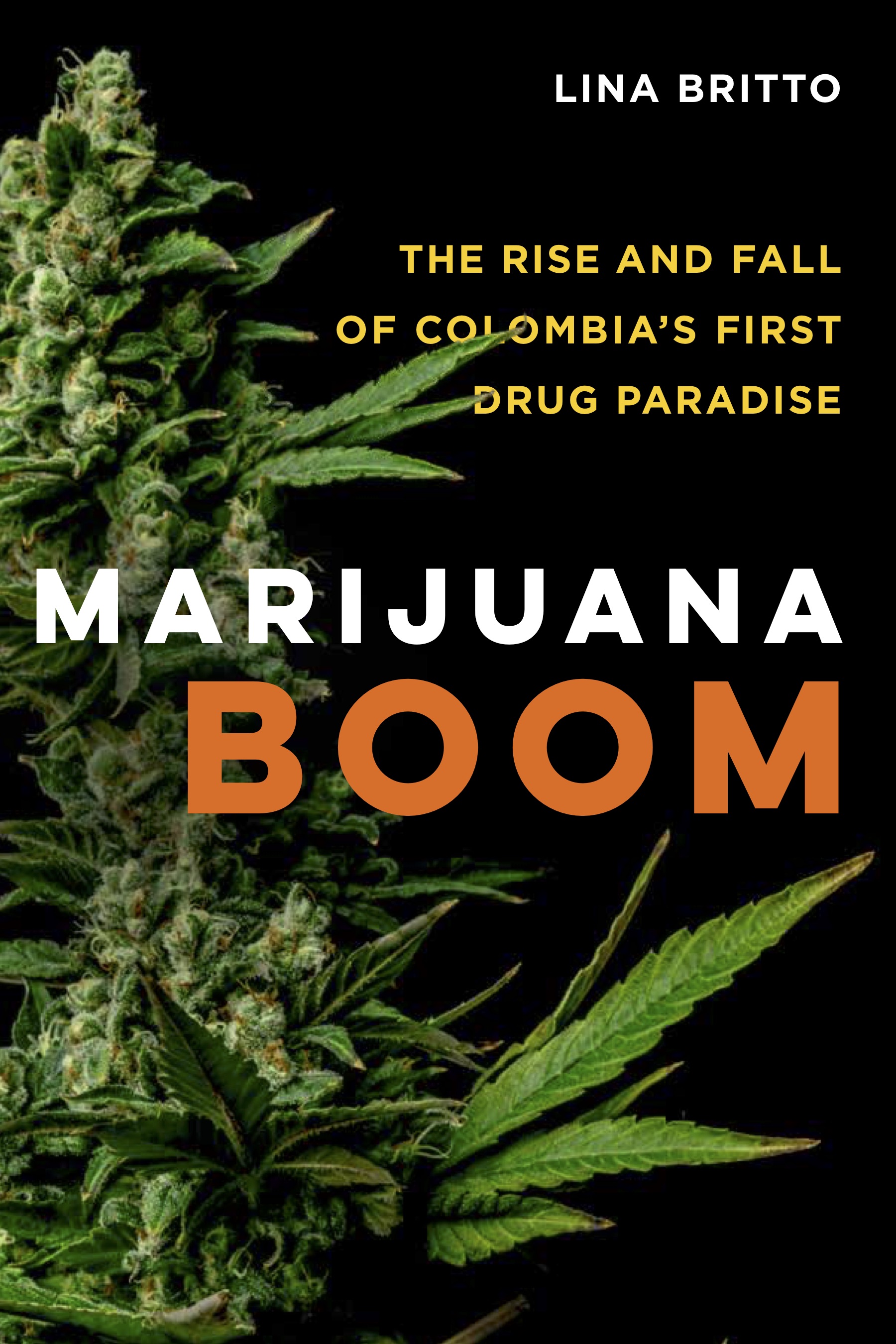 Marijuana Boom: The Rise and Fall of Colombia's First Drug Paradise
Lina Britto (Northwestern University)
Before Colombia became one of the world's largest producers of cocaine in the 1980s, traffickers from the Caribbean coast partnered with American buyers in the 1970s to make the South American country the main supplier of marijuana for a booming US drug market, fueled by US hippie counterculture. How did one of the poorest and most isolated regions of Colombia become a central player in the making of an international drug trafficking circuit? Marijuana Boom is the untold story of this forgotten history. Combining deep archival research with unprecedented oral interviews, Lina Britto deciphers a puzzle: Why did the Colombian coffee republic, one of Latin America's models of representative democracy and economic liberalism, transform into a drug paradise, and at what cost?
"This fascinating, up-close history of one of Colombia's lesser known regions provides a human, often intimate counter to one of the dominant narratives in scholarly and popular understandings of Colombia. Rather than attributing Colombia's marijuana boom of the 1970s to the weakness or absence of the Colombian state, Lina Britto convincingly demonstrates how midcentury state-led development programs generated new dynamics of exclusion and reinforced older social and economic forms, all of which culminated in the bonanza marimbera."––Robert A. Karl, author of Forgotten Peace: Reform, Violence, and the Making of Contemporary Colombia
I was the developmental editor for this 344-page book. View more details about Marijuana Boom at University of California Press.